Mahātmā Gandhi ~ Great Souled Legacy Keeper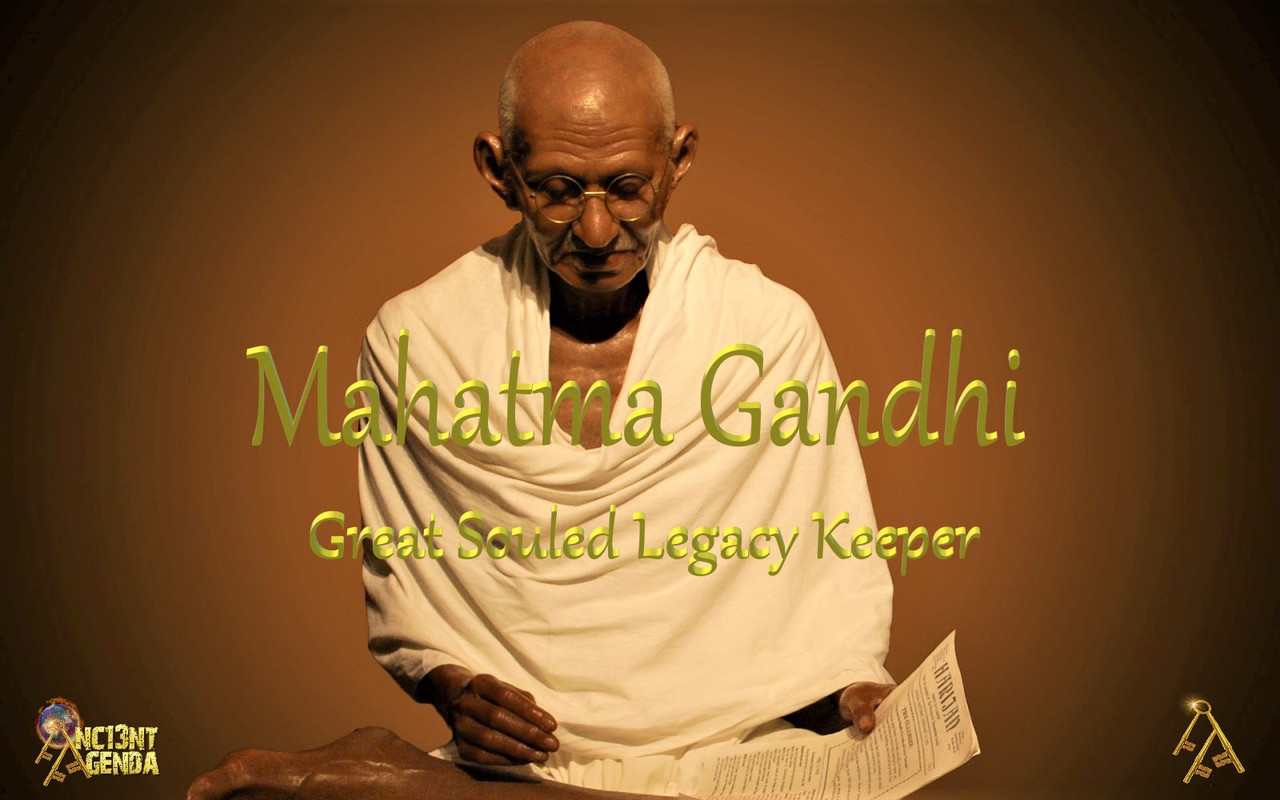 Born in western India in 1870 Mohandas Karamchand Gandhi was just an average student as a boy. After going to college in London he returned to India to practice law but was unable to start a successful practice.

He moved to South Africa in 1893 to represent an Indian merchant in a lawsuit, stayed for 21 years and was where he first employed 'nonviolent resistance' in a campaign for civil rights. During the Boer War Gandhi volunteered to form a group of stretcher-bearers as the Natal Indian Ambulance Corps because he wanted to disprove the imperial British stereotype that 'Hindus were not fit for "manly" activities involving danger and exertion'.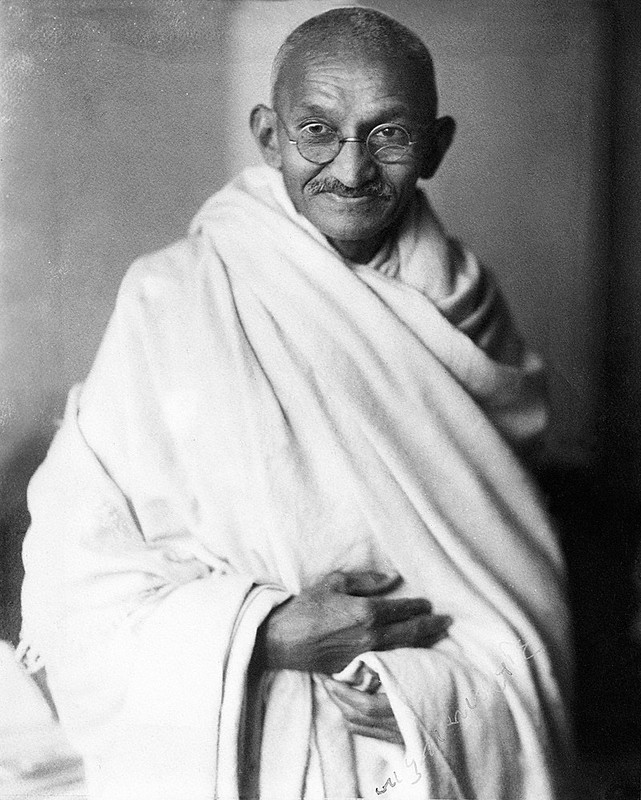 Returning to India in 1915 he brought an international reputation as a leading Indian nationalist, theorist and community organizer with him. He assumed the leadership of the Indian National Congress in 1921 and rose to become its most prominent leader and a much loved and iconic figure in Indian politics. The title of Mahātmā, which in Sanskrit means "great-souled" ~ "venerable" was first applied to Gandhi in 1914 while still in South Africa.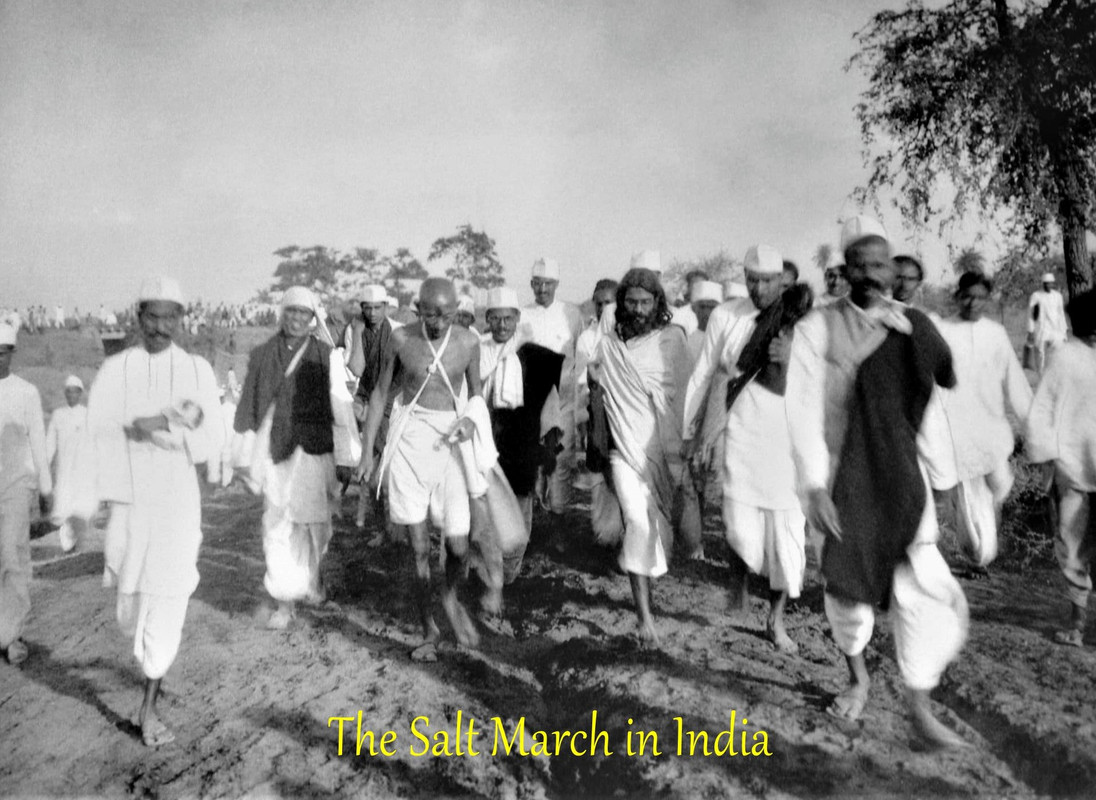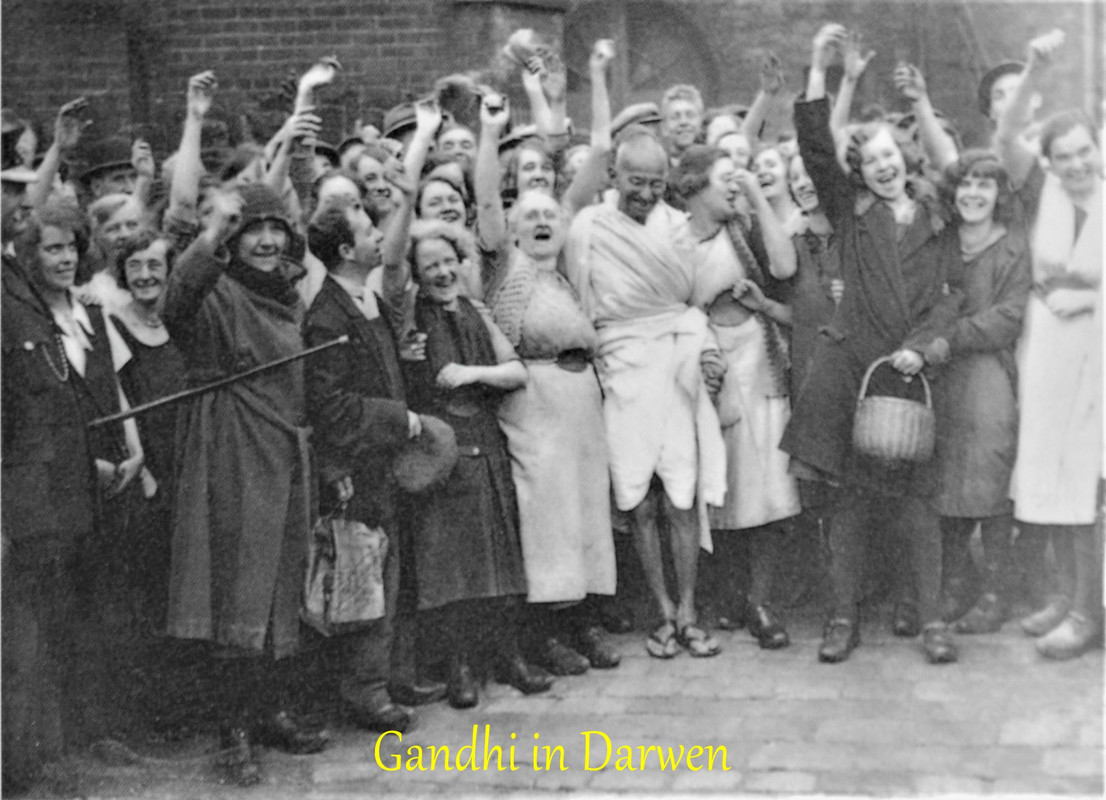 Mahatma Ghandi holds an important place in the history of our modern world, not only because of his extraordinary life and work, but also in his death. Most of the achievements of his life are well known. He was the foremost leader of the anti-colonial struggle, spending more than 50 years fighting against the mighty British empire both in South Africa and India, and he was the undisputed leader of the Indian freedom struggle for 30 years. His whole life was based on devotion to the truth, nonviolent protest and nonviolent resistance'. Gandhi wrote extensively for various newspapers, authored his own books, and his symbol of self-reliance ~ a loin cloth, shawl, and a spinning wheel ~ became the popular symbol of the Indian Independence Movement.

His efforts for the reform of the Hindu society, especially his lifelong campaign against 'untouchability', which is the practice of ostracizing a minority group by segregating them from the mainstream by social custom or legal mandate, puts him in the category of the great social reformers of the modern world. The moral and ethical example that he set by living an exemplary life remains a beacon of hope for all mankind.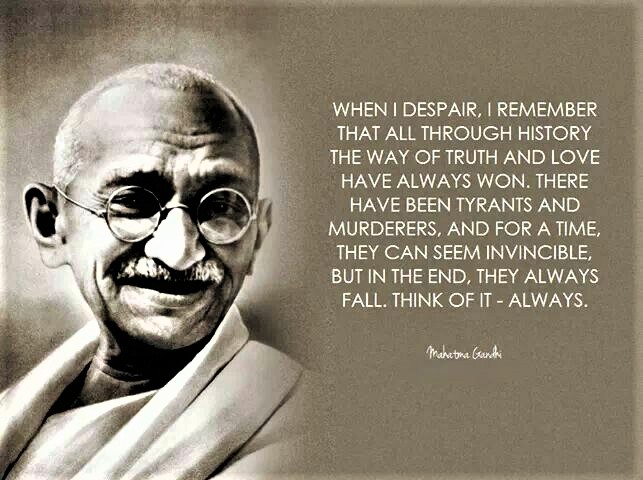 Equally great was his achievement in bringing out the moral and spiritual side of religion and employing it for the welfare of India and the world. This was his pressure for social and political reform through friendly passive resistance, 'Satyagraha', and has remained a widely applicable and strong weapon in the hands of any and all oppressed people. Similarly, his work on maintaining harmony among different religions remains relevant. His fundamental critique of a modern way of 'thinking, working, and doing' sets him apart from the other great leaders of this era.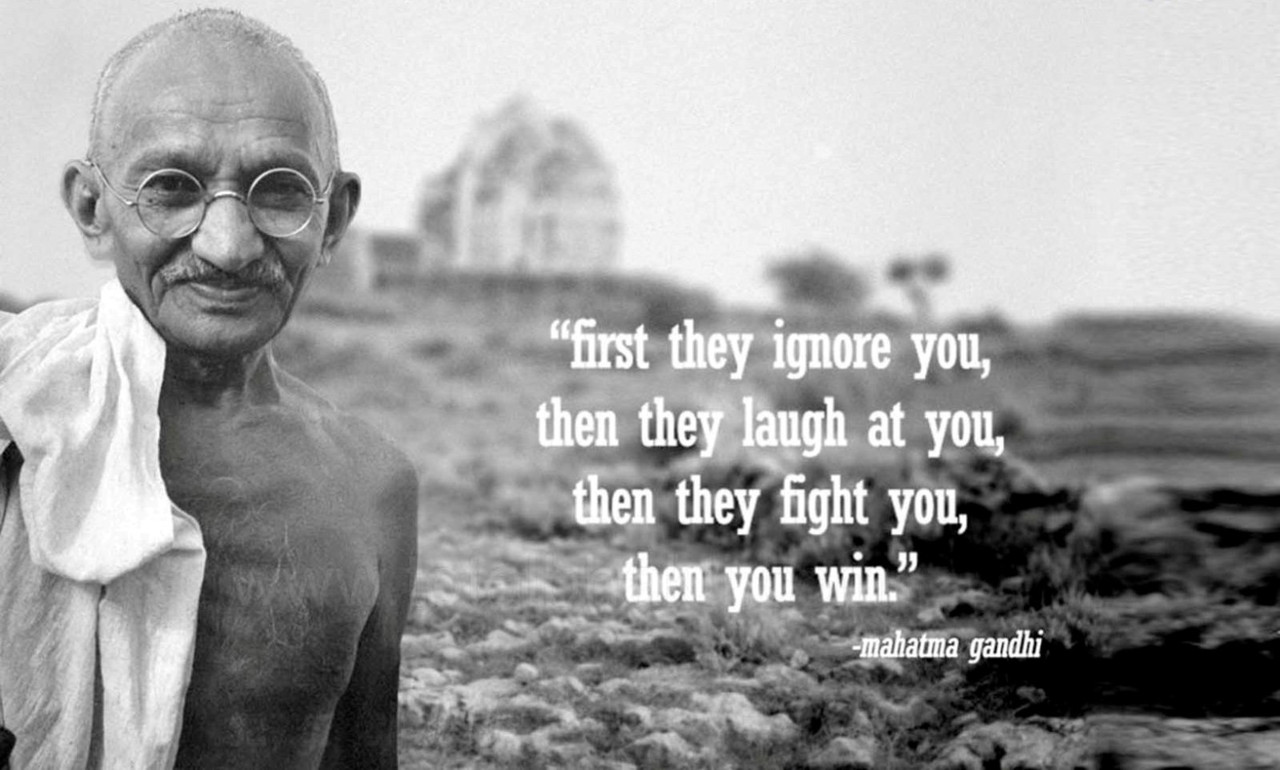 This man was the very symbol of peace and nonviolence in an era full of strife and violence. His role as an 'apostle of peace' adds him among the 'greatest leaders' in the history of mankind. As extraordinary as his achievements in this life were, they become much more meaningful because of the manner in which he died. Not only did Gandhi live as meaningful a life as possible, his death was also rich in meaning. There are very few examples in history that show that both the life and the death of a great man held great lessons for humanity. Having achieved the principal objective of his life, India's freedom from colonial rule, his life reached its zenith in the months that he spent in Noakhali and Delhi trying to restore peace between the Hindus and Muslims. In fact, this was Gandhi's finest hour. He had staked everything in the cause of the principles of truth and nonviolence.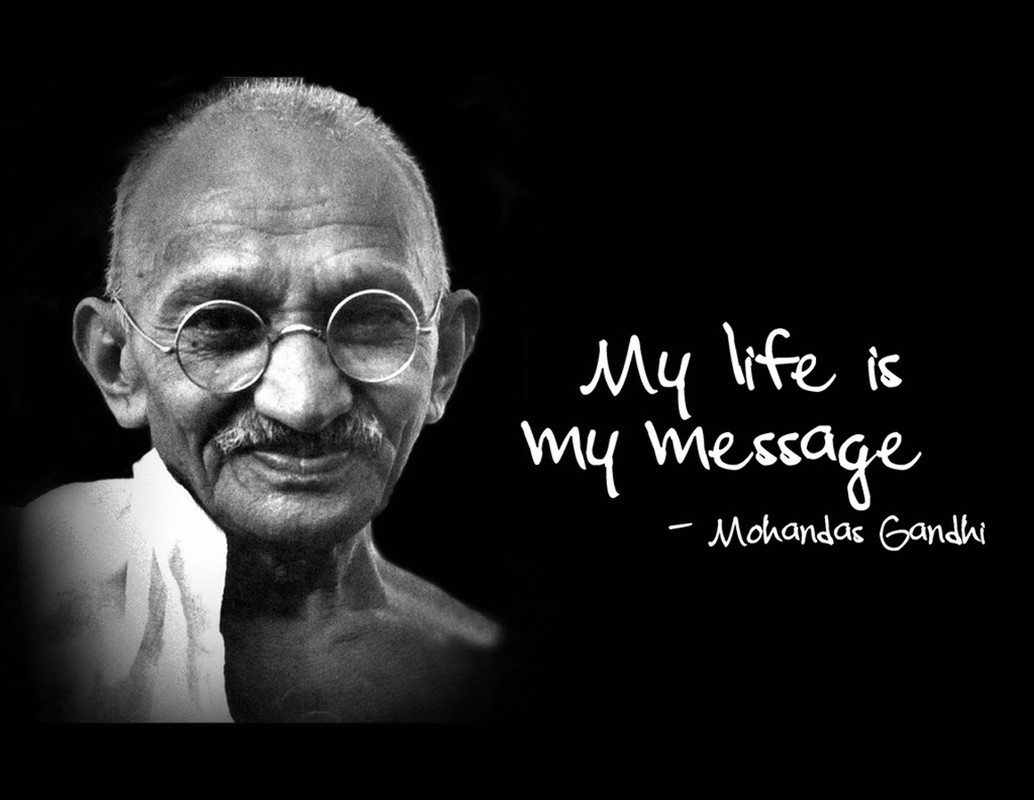 At 5:17 pm on January 30,1948. Mahatma Gandhi was playing with his young grandnieces in the garden of Birla House, where he was about to address a prayer meeting. A Hindu nationalist stepped out of the bushes and fired three bullets into his chest from a pistol at close range. In a statement prepared by a reliable eyewitness journalist, he was carried into a bedroom in the house. There he died as one of his family members read verses from Hindu scriptures. The house is now known as Gandhi Smriti. His assassination at this juncture symbolized not so much as the end of life, but the fulfillment of the essence of his life. In his life Gandhi was the Mahatma; in death he became the great martyr.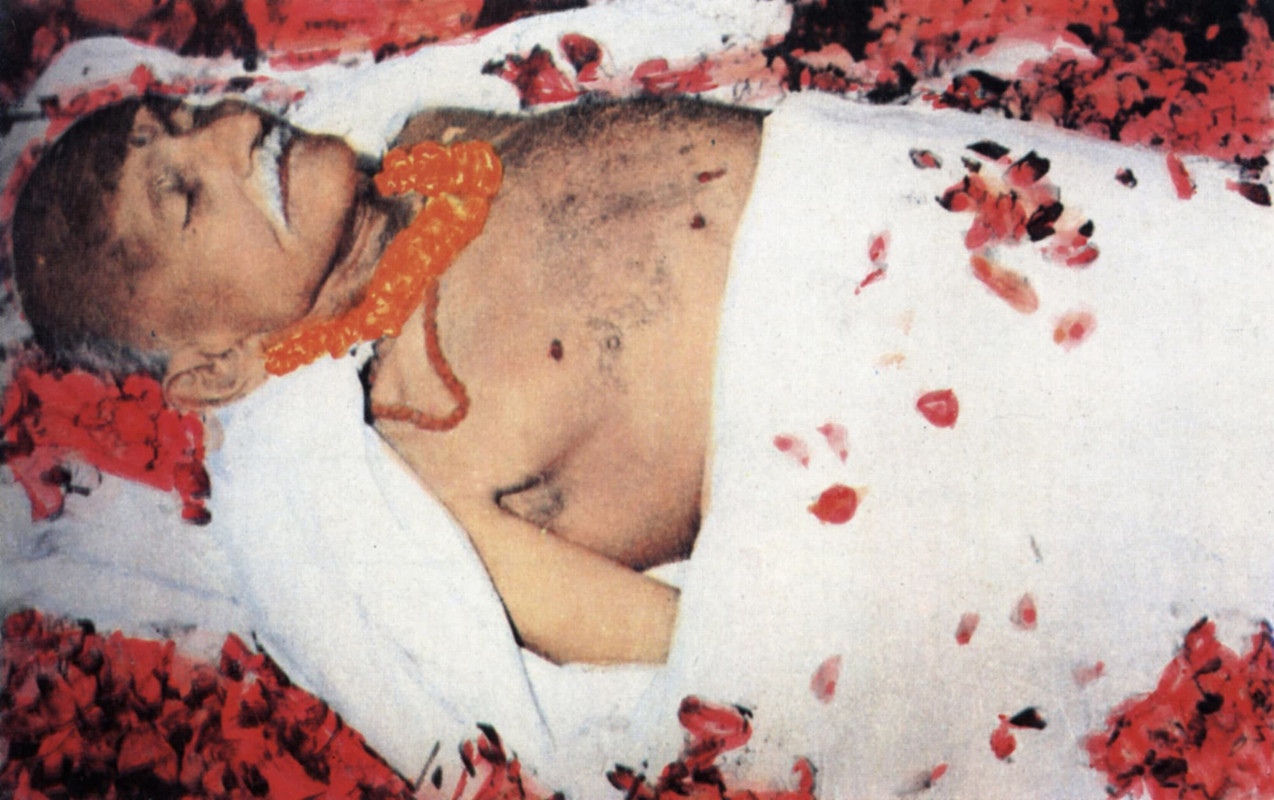 Prime Minister Nehru addressed his countrymen over the All-India Radio saying: "Friends and comrades, the light has gone out of our lives, and there is darkness everywhere, and I do not quite know what to tell you or how to say it. Our beloved leader, Bapu, as we called him, the father of the nation, is no more. Perhaps I am wrong to say that; nevertheless, we will not see him again, as we have seen him for these many years, we will not run to him for advice or seek solace from him, and that is a terrible blow, not only for me, but for millions and millions in this country."
There might, perhaps, be a bit of poetic expression in this heartfelt description of Gandhi's life and death, but in a world full of struggle, wars, and violence he had spent his whole life preaching and practicing non-violence. His violent death provided a powerful balance to the violence and cowardice that had been masquerading in India then as justice and courage. It compliments all of the achievements of Mahatma Gandhi's life, which was in truth, a context of opposites — nonviolence versus violence, truth versus untruth, courage versus cowardice.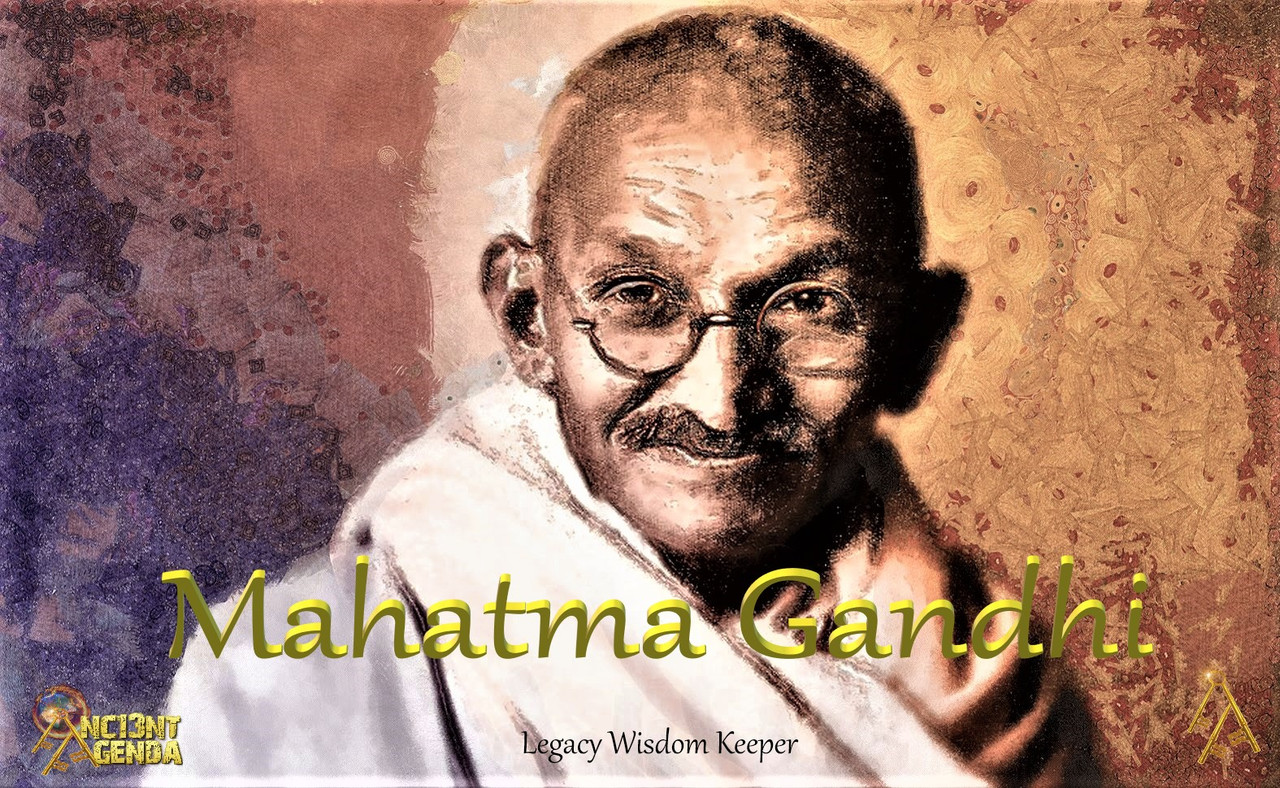 www.learnodo-newtonic.com/gandhi-achievements

www.culturalindia.net/indian-history/modern-history/mahatma-gandhi.html

www.biography.com/activist/mahatma-gandhi

Researched and written by Joani Jiannine