Ancient Agenda's 2020 Calendars
Attention Ancient Agenda members:
Does history confuse you?
Tired of losing your place month to month due to ever upgraded-updated knowledge?
Well, instead of carving it in rock, now there's a simple way to log each and every confusing step..
with Ancient Agenda's yearly Calendars.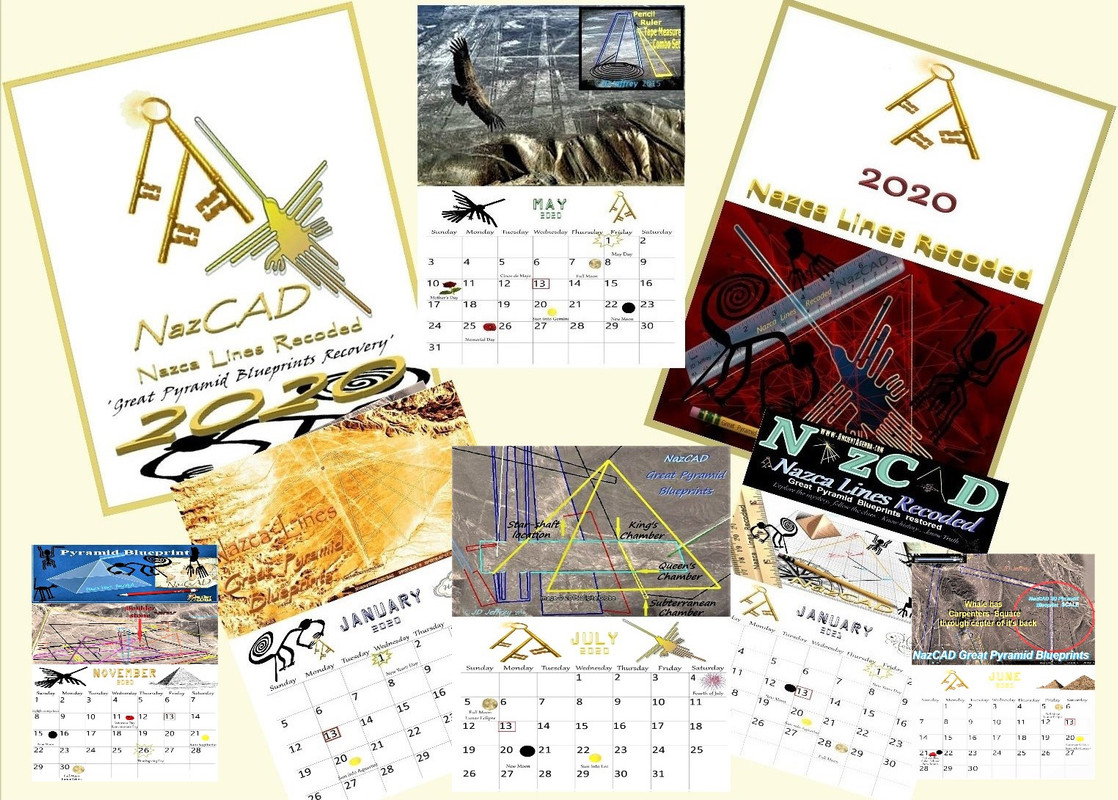 That's right friends, you read it right -
calendarS as in plural.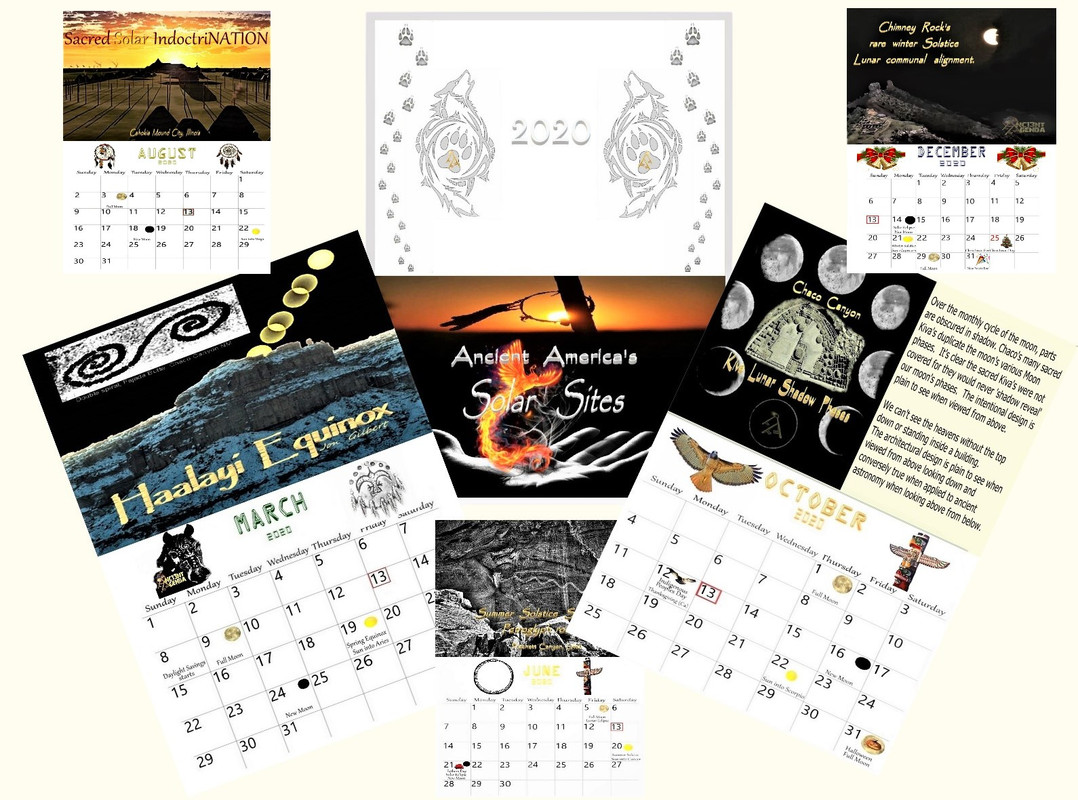 Created by Ancient Agenda's own Joani Jiannine, we are pleased to offer (for your donation of $25)
your choice of one of three calendars custom hand-crafted by Joani herself. All donations go towards furthering this research so all may know history by the numbers.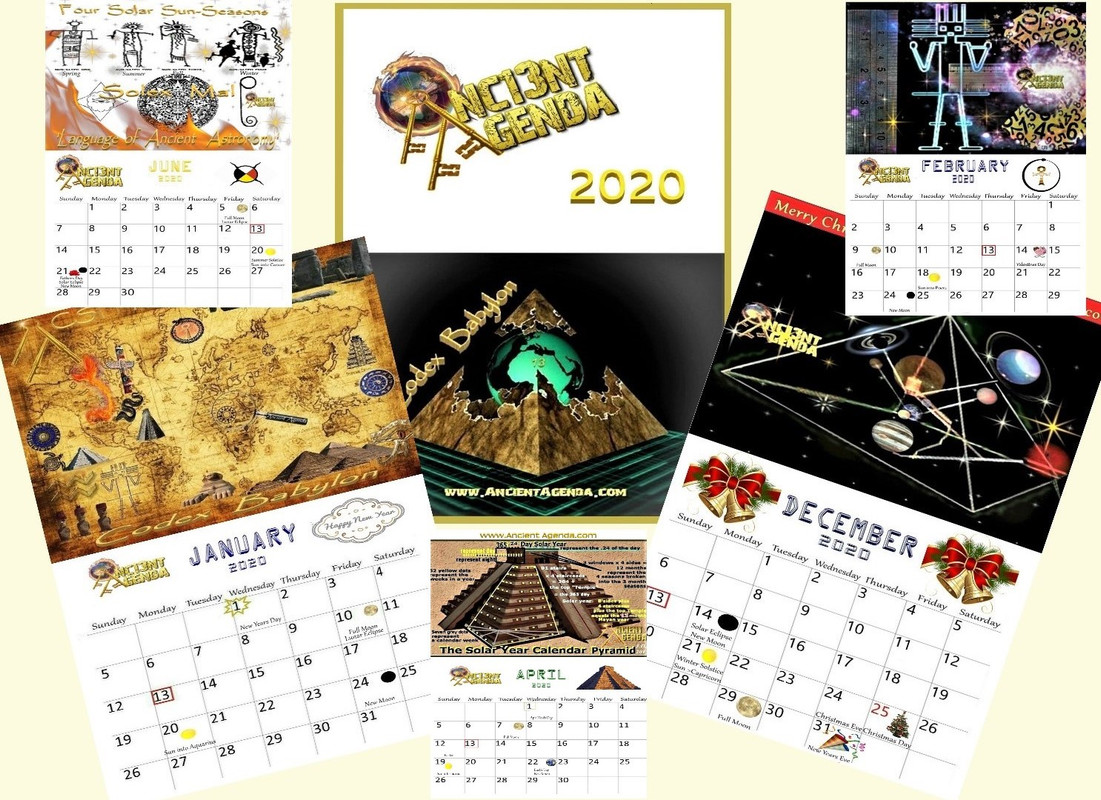 But wait - there's more..
If you buy all 3 calendars; your choice of calendar will be personally autographed by Joani, with the Ancient Solar Sites calendar autographed by Jon Gilbert.
If you're  like me, I'll be ordering all 3 as I get lost often.
Hard to believe when everyone is telling me where to go, ��
but now I can mark it on my calendar.����