Earth's Ancient Eco Environment
IMAGINE a time this world lives in harmonic balance, in a land where the free roam. Gardens of delight captivated with Palms, Citrus trees, fruits and hardy vegetables for the taking, for everyone. A world seen as a utopian Eden where all is one with each other.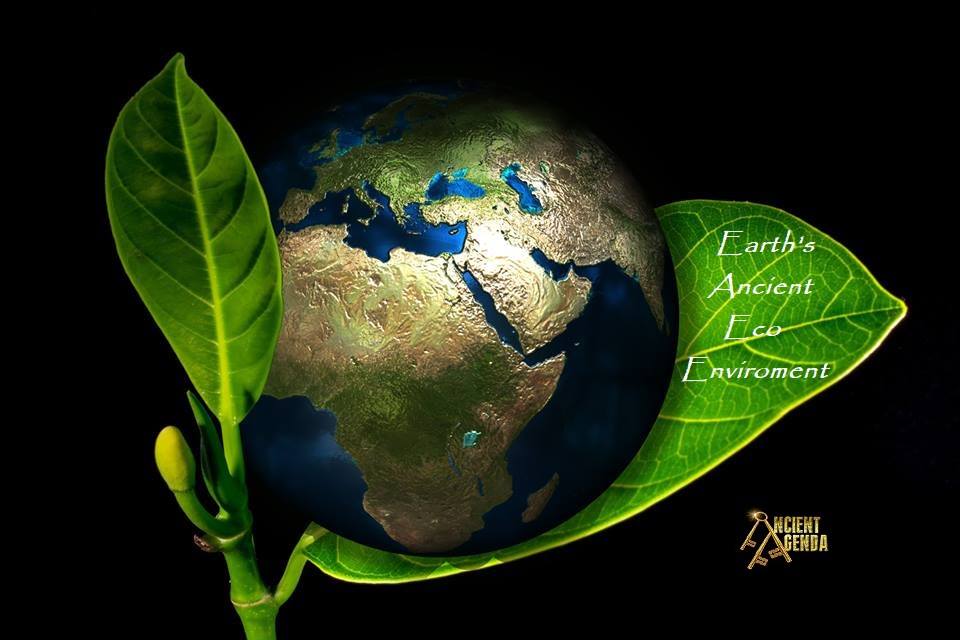 In our distant past, such a place existed, and can exist once again.
On the face of our Earth, this world truly exists if we are only to open our eyes and see.
Across our globe from China's Banaue Rice Terraces to Mexico's floating Chinampas, we find a sculptured paradise of virtual self sufficient food-emporiums that work harnessing Earths nature cycles.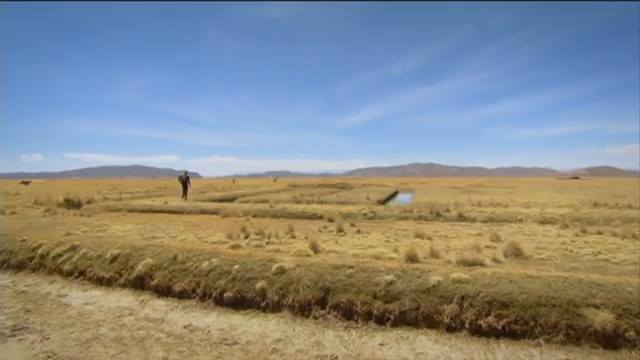 Chinampas found in the Mexican Valley are human constructed floating islands of food source. Chinampas essentially are an ancient form of a colossal scale today known as a type of Hydroponics.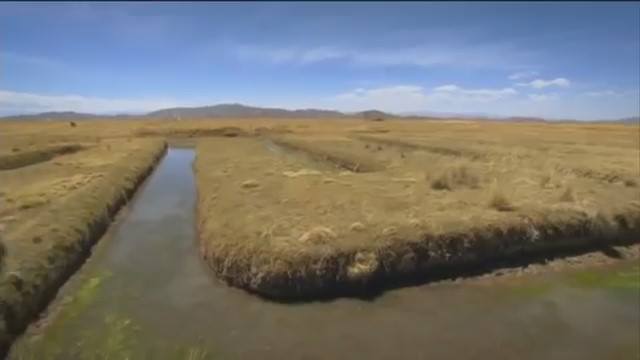 Situated on top of the Andes of South America there is an estimated 200,000 Hectares created of an area known as the Hi-Plateau of Huaripampa Peru, which could feed approximately Seven Million people that works with the Chinampas nature method.


Choquequirao, Peru, the Pumamarca ruins,

Machu Picchu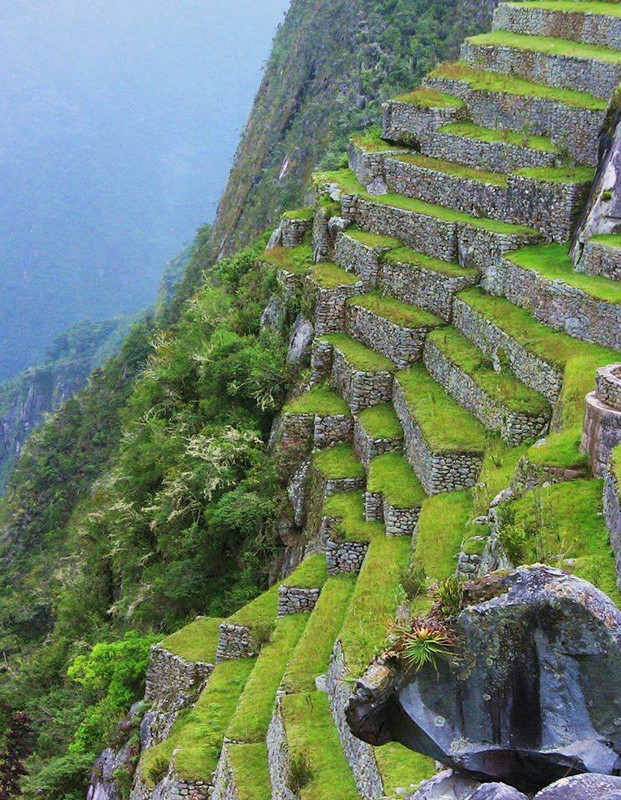 and Ollantaytambo of Peru,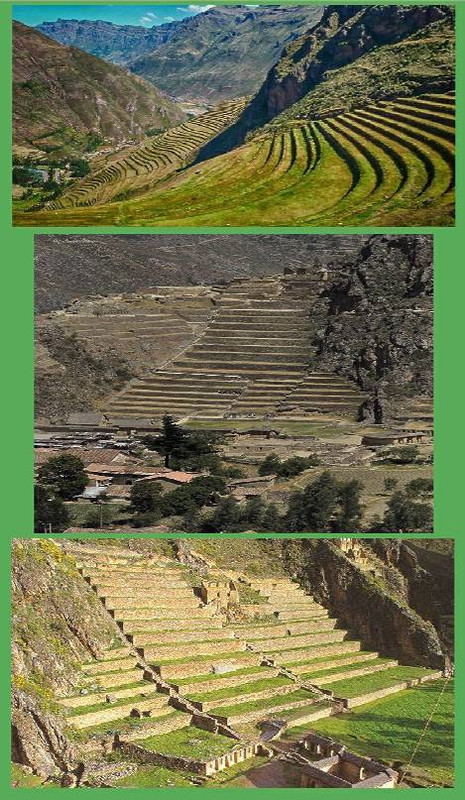 plus other parts of our globe such as the China Banaue Rice Terraces, Jatiluwih and Bali terraces of the Philippines...

...work on a similar principle known as Terrace Farming. Quite possibly this was the operation of Indonesia's now dilapidated Gunung Padang..?
Chinampas, mountain Terra-farming, Rice Fields; all known to produce hi protein foods.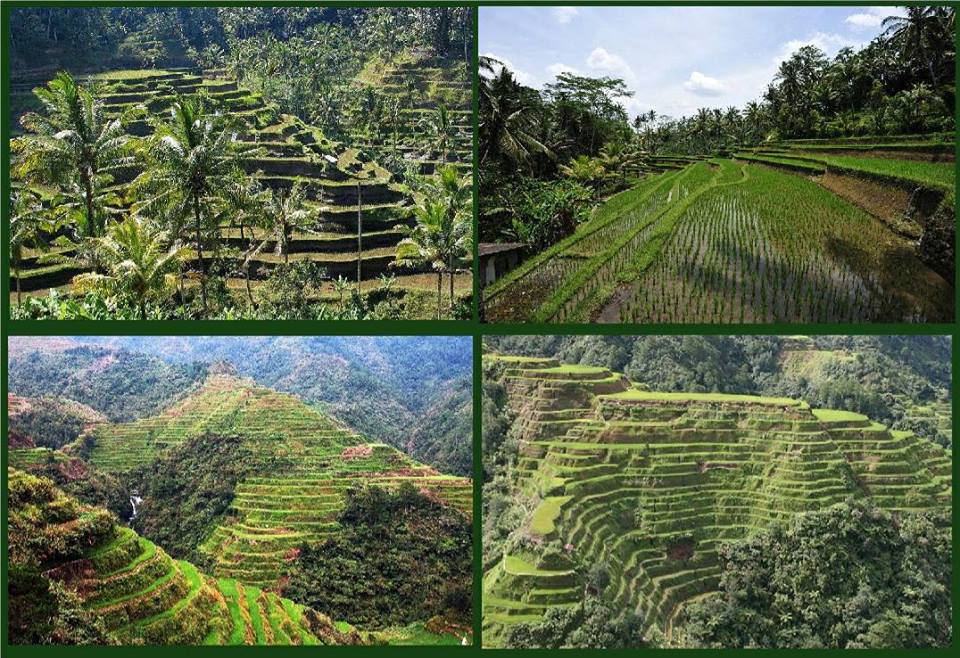 To feed the worlds hungry or in times of global economic strife, it would seem all we need do is follow the ancient blueprint of the 'combined' areas around the globe that sustain hi protein food which can be utilized feeding 3rd World Nations and to restock 'food banks' for future times of necessity. A system established and left by those long ago whom once walked our planet before.
Isn't it time we get to back to perpetual balance with nature?
Aztec Chinampas  https://youtu.be/hew9ZDO1caw
Hydroponics  https://youtu.be/Rj4MzjxjGck
Creating a Chinampa  https://youtu.be/esxybDSk6qw
additional info   https://blog.pachamama.org/ancient-indigenous-agricultural-
Article by JD Jeffrey